Instagrammed: Inspiration for Career Discovery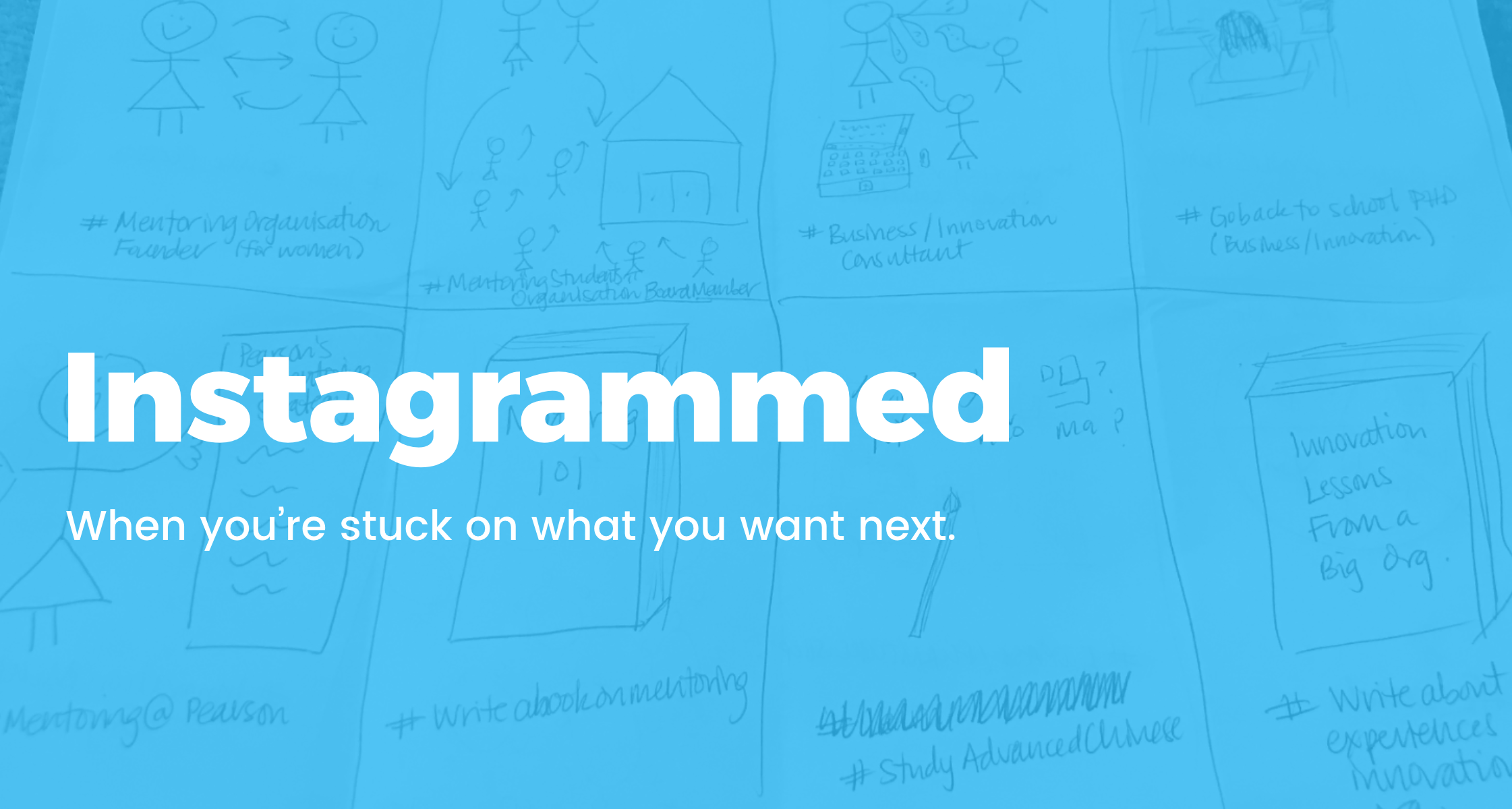 About This Course
Instagrammed is composed of a series of short drills to help you surface inspirations for getting unstuck when you don't know what you want next in your career.
This course is not about solving everything in your career in an hour. In fact, you are not aiming for career answers. You will put aside career thinking to give yourself permission to arrive at unexpected inspirations. This is your invitation to let go of assumptions and linear thinking.  
Solo Duration: 1 hour
Group Duration: 2+ hours 
Most BME content is designed to be social. Working with friends, or even strangers, is a great way to get out of your head and invite new perspectives and connections. This course can be completed solo, in pairs, or in groups of three or four (great for job clubs or career center workshops). Pair and Group instructions can be found in the Complete Instructions below.
---
Access The Complete Instructions
You can find the complete, print-ready instructions in this google doc as a complement to the video segments in this course. You are invited to make comments directly on this doc.
---
Download Your Course Worksheets
The link below will download printable PDF versions of your course worksheets. Notice there are three worksheets titled Instagrammed. This is not a mistake. The file is set up so you can simply print and have everything you need. These are copy-right free materials. You may print and share as needed.
Your Video Instructions
Follow the short videos below to complete each drill in the Instagrammed Course. When you finish this course you will completed the first step in the Looping Method. This will give you a How Might I question to bring to the Slack community and ask for guidance as you move to the Create step.
Downloadable slides for us in workshops can be found at the bottom of this course.
Instructor Slides
A complete set of slides, without voiceovers, can be downloaded below for instructors who wish to host this course with the help of slides. Additionally, the videos in this course can be downloaded for instructor use.
Questions?
Bring any questions or comments about completing this course to Slack. What can we do better to help make this course helpful and easy to use?